You Don't Have to Take Our Word for It!

Here's what some of our satisfied customers have to say about Bo's Auto and Truck Repair: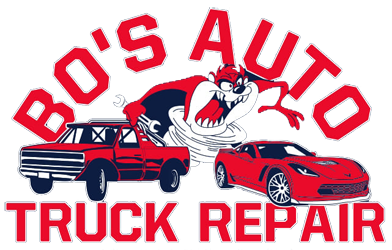 11/19/2023
Great prices and honest, friendly mechanics and staff. Highly recommend this shop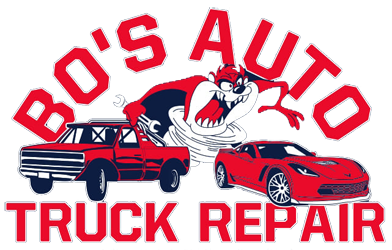 09/29/2023
Fast service, got the services I requested with no pressure to add on extra services. I will return for my car and also tell my neighbors to visit Bo's for their auto needs!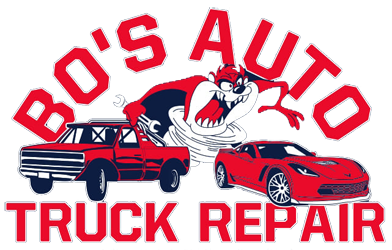 07/10/2023
Guys are very knowledgeable, the lady in the office is very nice. Highly recommended.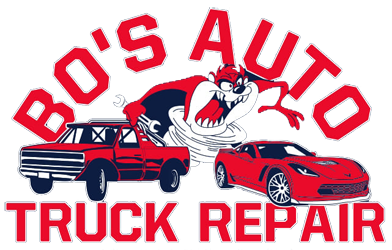 07/02/2023
I trust them, they give great pricing, and they get it done quickly. Close to home too :)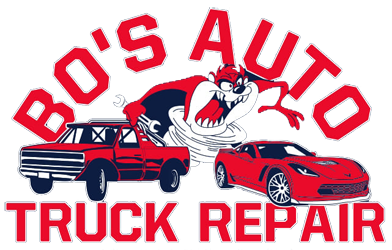 Inspections and Emissions
06/29/2023
Got me in and out for my inspection super fast.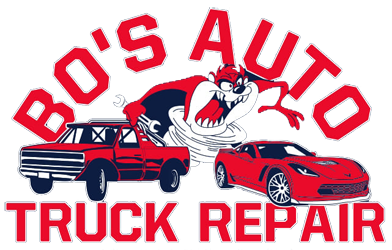 General Services
06/11/2023
I bring all my company trucks there. Top notch service.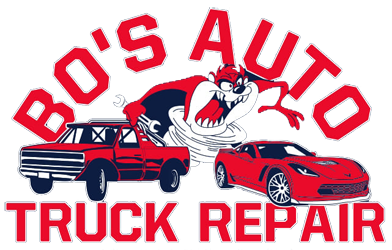 04/23/2023
I love it there!!! The crew is old school, honest, great mechanics. All respect goes to them.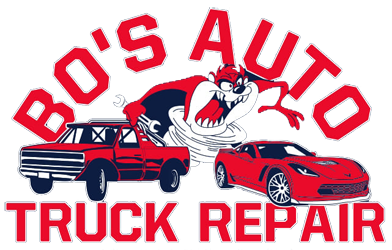 04/09/2023
I had an issue with my insurance, and Bo's took me right in! This company stepped up and helped me resolve my problem with no wait or red tape. Crystal at the desk went out of her way to reassure me and help me fix my issue and soothe my nerves immediately. I was very impressed with her professionalism and the kindness that she and Bo's provided to me.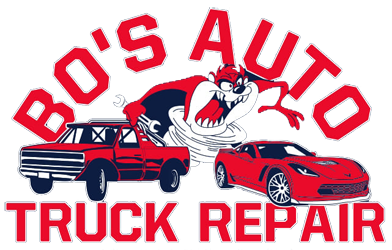 04/06/2023
Warm and friendly people this is my new place to go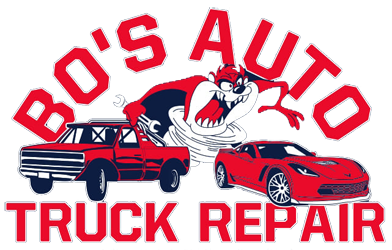 Tires
02/25/2023
Excellent service. The people were all so nice and helpful. I brought my car in for 4 new tires and got back in an hour.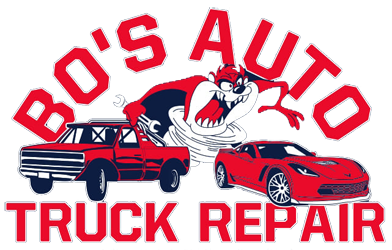 02/14/2023
I've been going to Bo's for years. The best thing is the honesty. They're not trying to sell you an air filter and a some part you've never heard of everytime you walk in.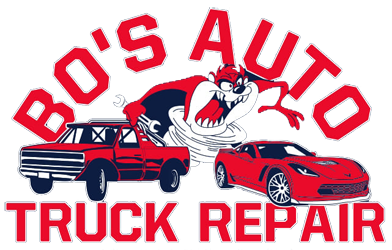 12/22/2022
I always take my car to Bo's. They know what they are doing and can always fit your car in. Crystal is great.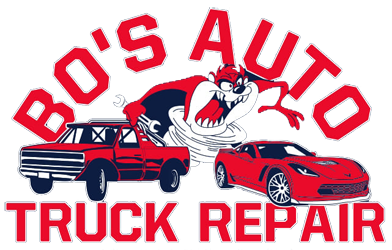 12/13/2022
Always excellent service.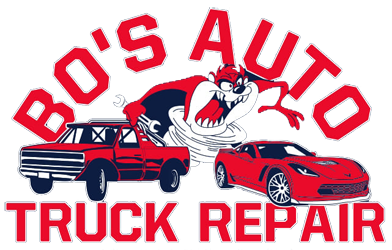 10/27/2022
Been going to Bo's for a bunch of years at the old location and now at the new... always great service and communication. I've never been surprised at unexpectedly high cost repairs, they have always checked out what needs to be done and let me know the costs before doing the work and will update me as needed as the work progresses. They have never pushed to do any unnecessary work either. Thanks!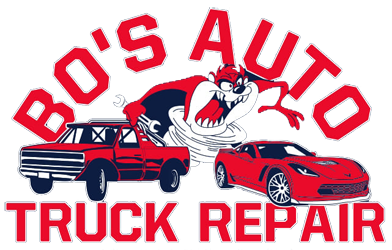 08/28/2022
Thank you Larry!!! Followed them from around the corner from my home to Holbrook. Best repair shop, fair prices and honest. Wonderful family owned shop! Everyone is very nice.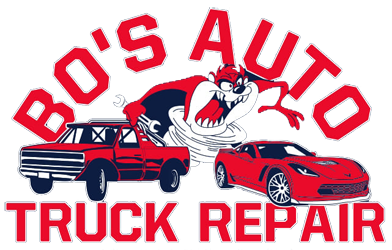 Engine Maintenance
08/28/2022
Ok I've been to many shops and when I tell you that this particular shop is on point I mean it. Mike, Larry and Crystal are amazing in what they do. These mechanics are the real deal. And Crystal is amazing at making you real comfortable in bringing in your vehicle to there shop and rest assured it goes in sick and comes out with a dealer tag trust me. I bought my 2012 wrangler jk to there shop for a constant engine shut off and they nailed it. I highly recommend this shop to everyone stop by you won't be disappointed.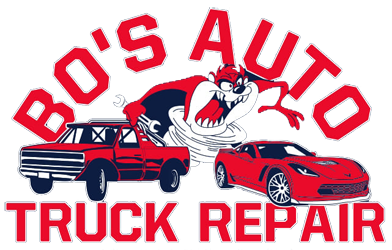 08/28/2022
I know it's hard to believe but I found an honest mechanic. Pleasure to deal with. The man is not looking to overcharge you. He is quite fair. I would highly recommend them.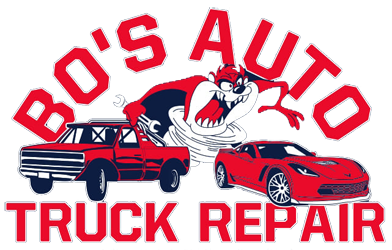 08/08/2022
Fast service. Fair price. No bs.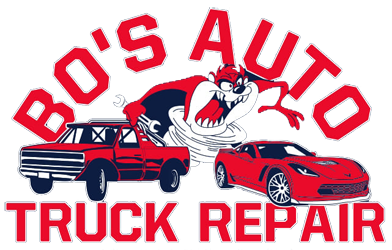 06/08/2022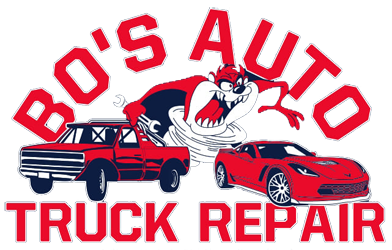 06/08/2022
Needed an inspection done, stopped in around 8 and was all set by 8:20. Very kind and courteous and the customer service was fantastic. Highly recommend Bo's for all your cars needs!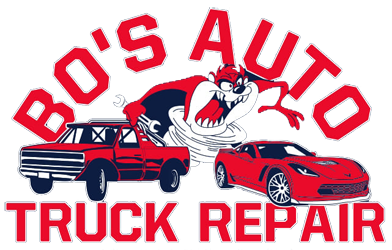 Inspections and Emissions
05/12/2022
I needed an oil change and an inspection. It was done in an hour and a half. Christy and the entire staff are courteous and professional.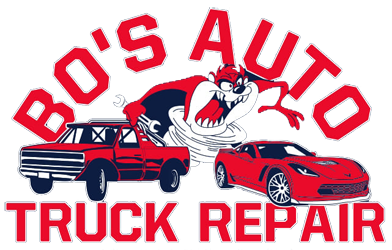 04/25/2022
Great place! Mike and Larry were very professional. They delivered on their estimated price and was completed when promised, would highly recommend them.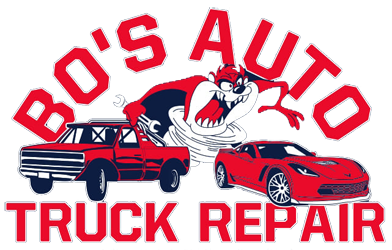 04/08/2022
Great shop! Friendly, honest and fast!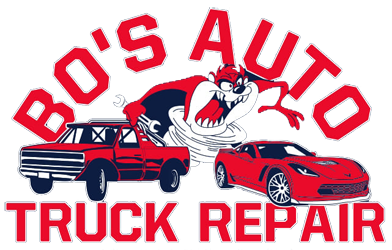 02/19/2022
Went for a wheel alignment on my Ford Mustang and they did a good job for a very fair price. Dropped the car in the morning and got it back by lunch time. Very friendly people too.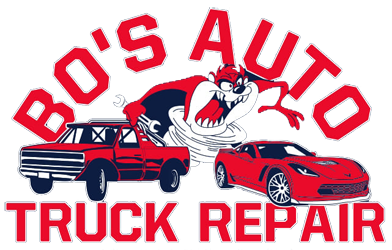 12/20/2021
I have worked with Bo's Auto at two different locations and both were very quick and efficient. I am happy to always suggest them to my friends and family.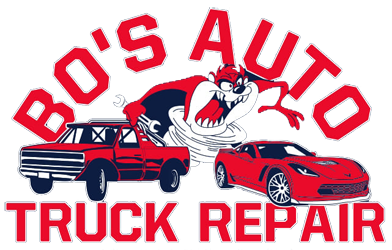 11/05/2021
Honest, dependable & reliable.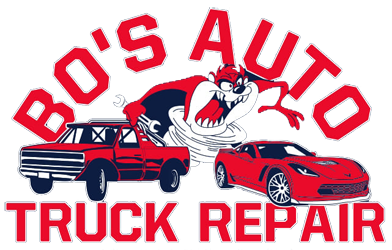 10/21/2021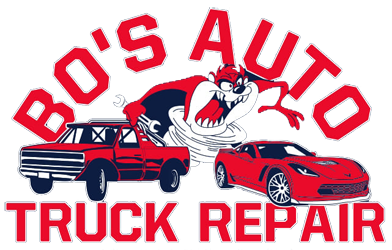 08/26/2021
I brought my Kia into Bo's for a brake job some months after being told by my now "former" mechanic that you MUST change the rotors even if they look fine whenever changing the brake pads. The mandate came with scary scenarios like the brakes will squeal and you'll end up having to pay double when they fail etc... The owner at Bo's said that's not necessarily true especially if the rotors themselves look good. Sure enough they were fine and he gave me a modest bill for the just the pads! The car brakes beautifully and it's really nice to deal with an honest company that uses top name parts. Fast forward to this morning with multiple issues, windshield wipers loose and the pump wasn't working, the right directional was making a fast blinker sound, plus my right passenger door wouldn't open fully due to impact. Chris was the mechanic who fixed all three issues in literally 10 mins and charged me only twenty $20!!! I thought he was joking....but no just another top mechanic and honest broker at Bo's auto repair ? I plan to be moving further west on the LI but will bring anything major to these guys in the future, truly an extraordinary find. Drive slow as your GPS ("waze" works perfectly) shows you're close as their set back off the road a bit and it's easy to miss the driveway.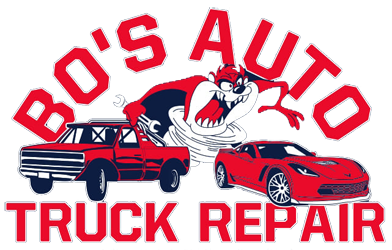 08/04/2021
I have to say Bo's is the best auto mechanics that I have ever been to and it's very hard to find a trust worthy mechanic that doesn't try to add things that need to be repaired. I'm definitely coming back to get my car fix here and I am so glad that I found Bo's. Thank you Rob you guys ROCK!!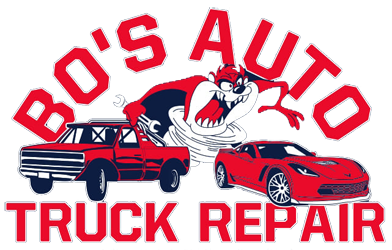 07/27/2021
I Drive my work van allot in my profession and was looking for a good quality , fair mechanic to work on my van. I just found the place I will be going from now on. While getting my rear brakes done they continually showed me what they were doing and why. The cost was also very fair. I am definitely going back the next time I need anything done. ??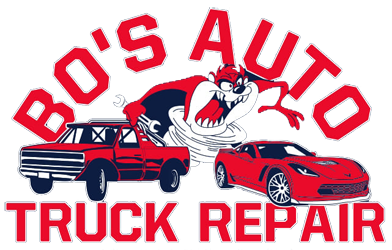 07/07/2021
Efficient trustworthy and fair prices.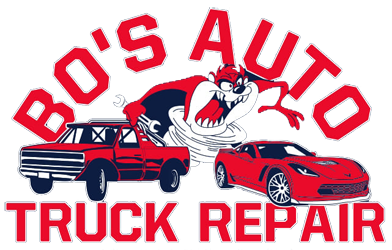 07/01/2021
I just went to Bo's Auto for my NY state inspection. Rob and the rest of the staff were friendly and very helpful! They were informative and the pricing was very fair. I will definitely be returning- and recommending them too!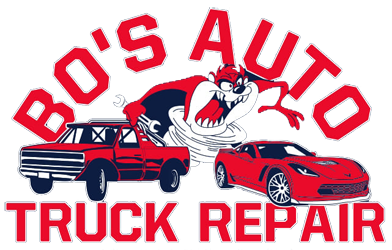 4x4 Services
, near
Holbrook
06/03/2021
I'm am very pleased with the work they did on my Jeep. The guys there are very knowledgeable n go above and beyond for their customers. With a smile. I highly recommend them. For all you Truck needs. Thank you again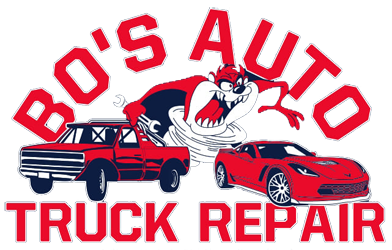 06/30/2020
Great place for your vehicle! I have been to the shop twice for an oil change, and both times they were excellent and on time.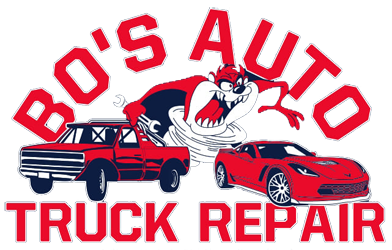 10/25/2020
This is a great shop. Honest and quality work. Im glad I found this shop because I'm tired of getting ripped off.. thank you guys for the great work. I highly recommend this shop.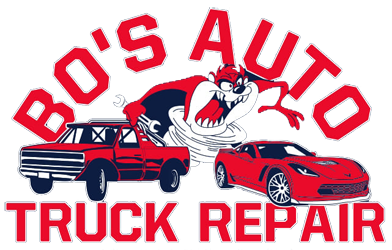 12/04/2020
It?s my first time to get my car serviced at this place for an oil change. I called ahead to make sure I will be accommodated because it?s almost close to their closing time. I brought my car in, got my oil change and a complementary tire rotation I didn?t expect! I highly recommend this place, Rob, the owner, is very nice and accommodating, they got the job done fast. I?m a new regular here!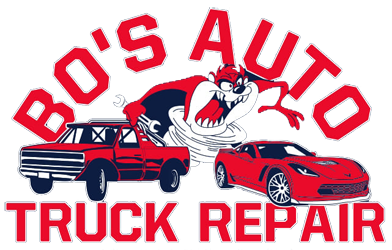 12/08/2020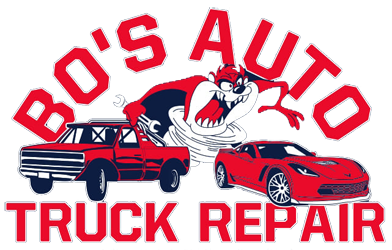 01/19/2021
Highly recommend !! The owner Rob is professional and a straight up guy. I felt comfortable from the moment I walked in. They took my car in as soon as I got there and my oil change was done in no time. Rob and I discussed tires for my car - he had them there the next day for installation. Rob knew exactly what I wanted and my car rides perfectly. Look no further !! This is the best shop ! They have my business hands down !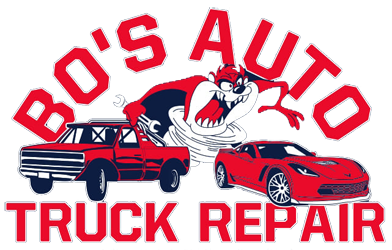 02/10/2021
Rob has helped me a few times. He is honest & affordable!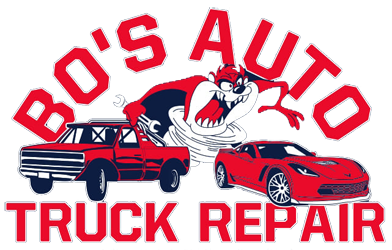 02/18/2021
Mechanics. Good honest Men.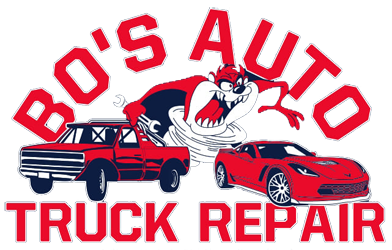 03/17/2021
Rob and his team are excellent at what they do and provide amazing customer service and repairs. I came in for a wheel alignment and to balance the tires and they both came out amazing no issues. Pricing is also very fair! Thanks again!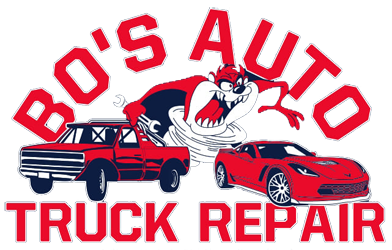 04/05/2021
Went for an oil change Great place, great service.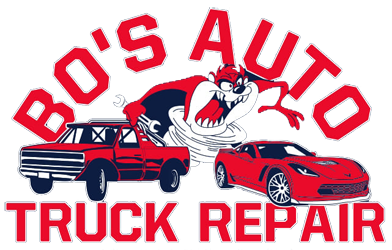 04/14/2021
Went for an oil change on a whim. They were fast and convenient.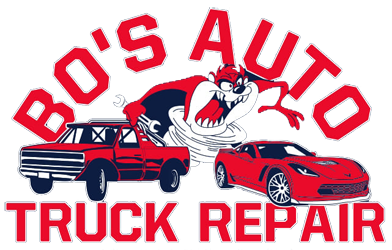 04/26/2021
Everyone I spoke to was really nice and helpful, but I have to give top props to Rob. My issue was difficult to resolve, but they didn't give up and got everything in tip-top shape. I'll definitely be using them whenever I need my car worked on and have already recommended them to friends and family. Thanks guys! I'll see you soon (but not too soon I hope!)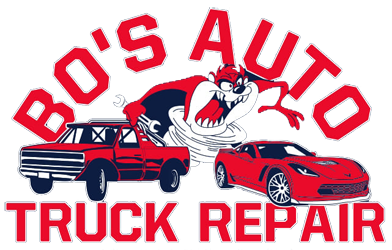 05/31/2021
Discover More About Reviews and Repair Services At Bo's Auto and Truck Repair in Holbrook

Auto Repair Near Sayville
Miscellaneous Auto Services
Auto Repair Near Blue Point
Reviews
Great prices and honest, friendly mechanics and staff. Highly recommend this shop

Ryan LeStrange, 11/19/2023

Fast service, got the services I requested with no pressure to add on extra services. I will return for my car and also tell my neighbors to visit Bo's for their auto needs!

sharon hall, 09/29/2023

Guys are very knowledgeable, the lady in the office is very nice. Highly recommended.

Drew Bakioglu, 07/10/2023